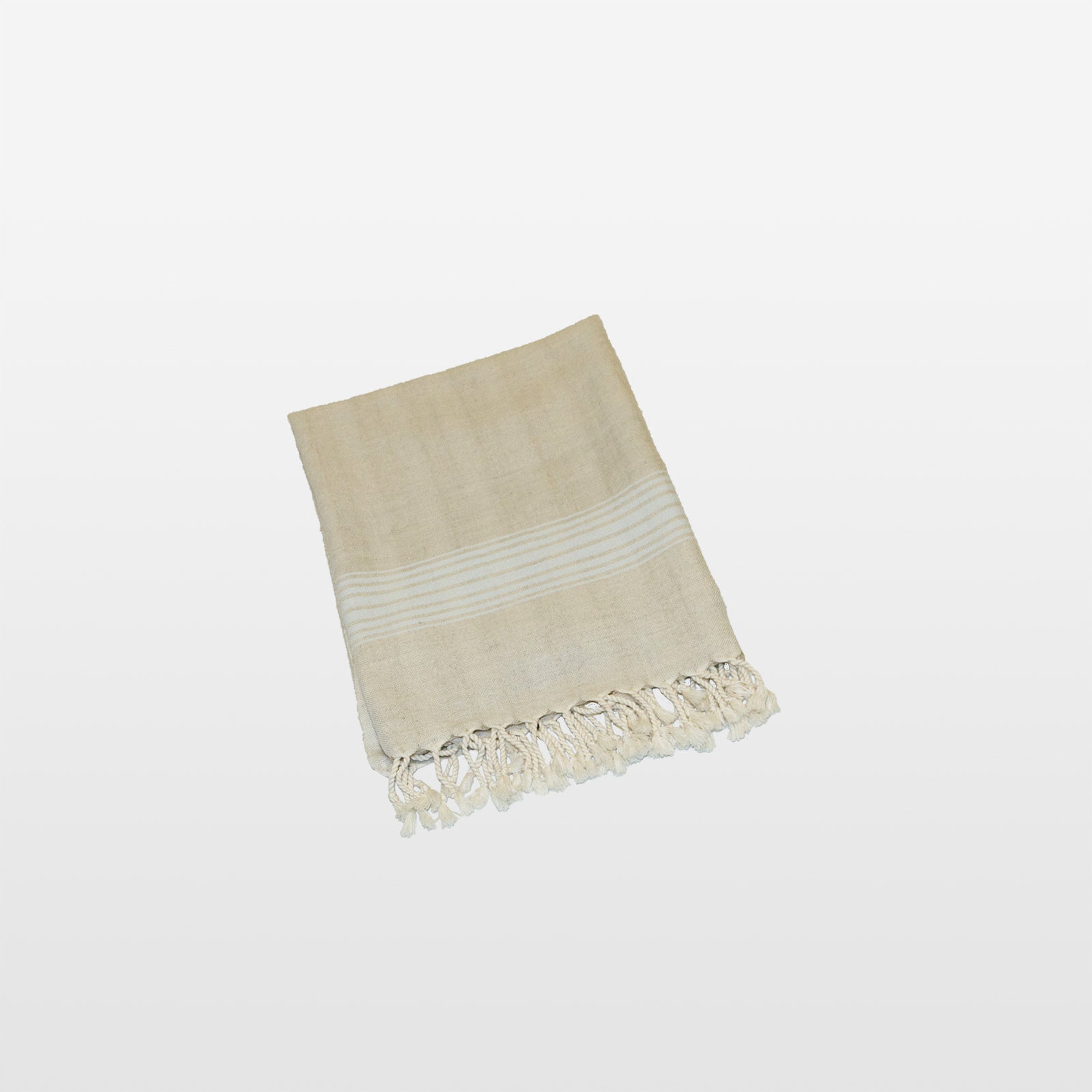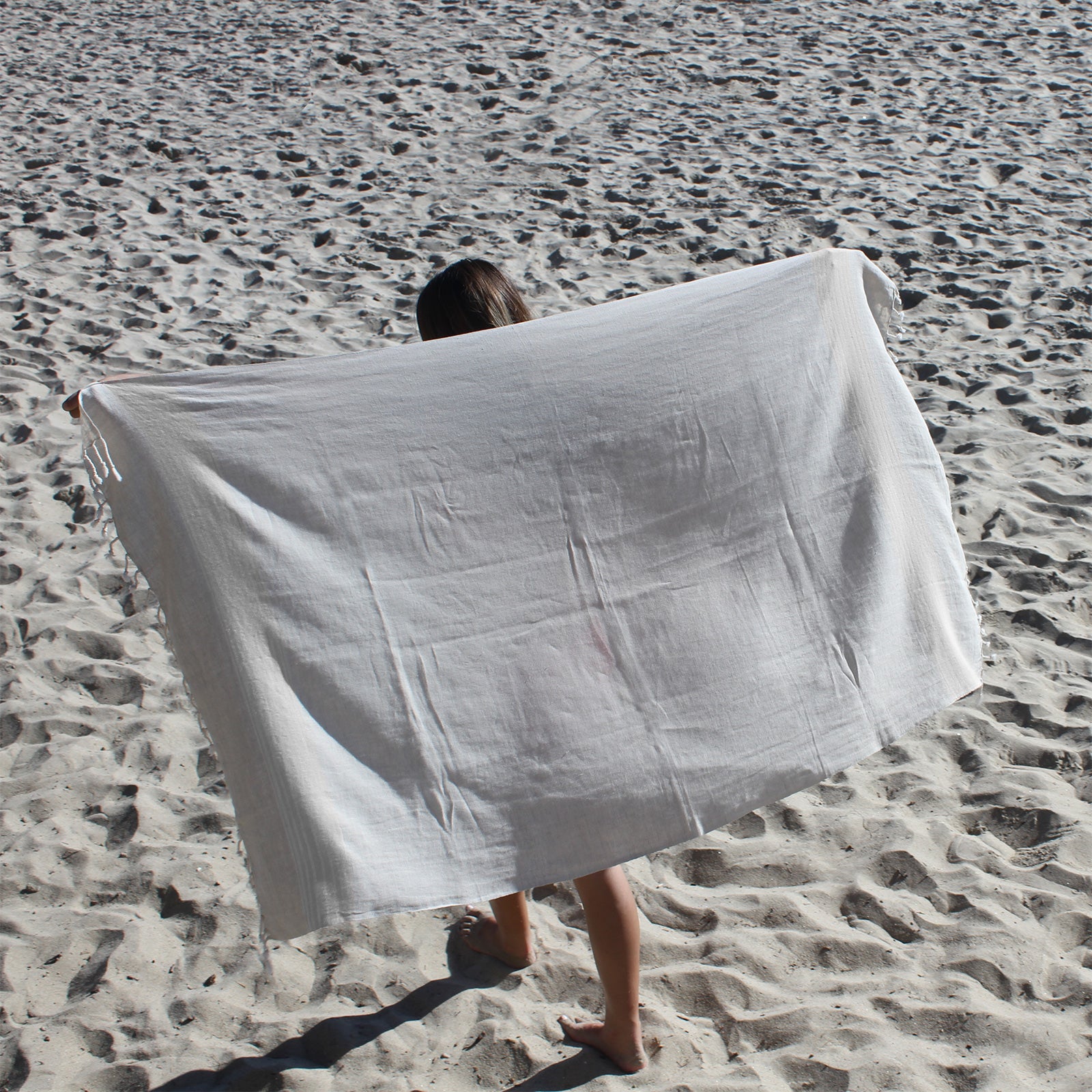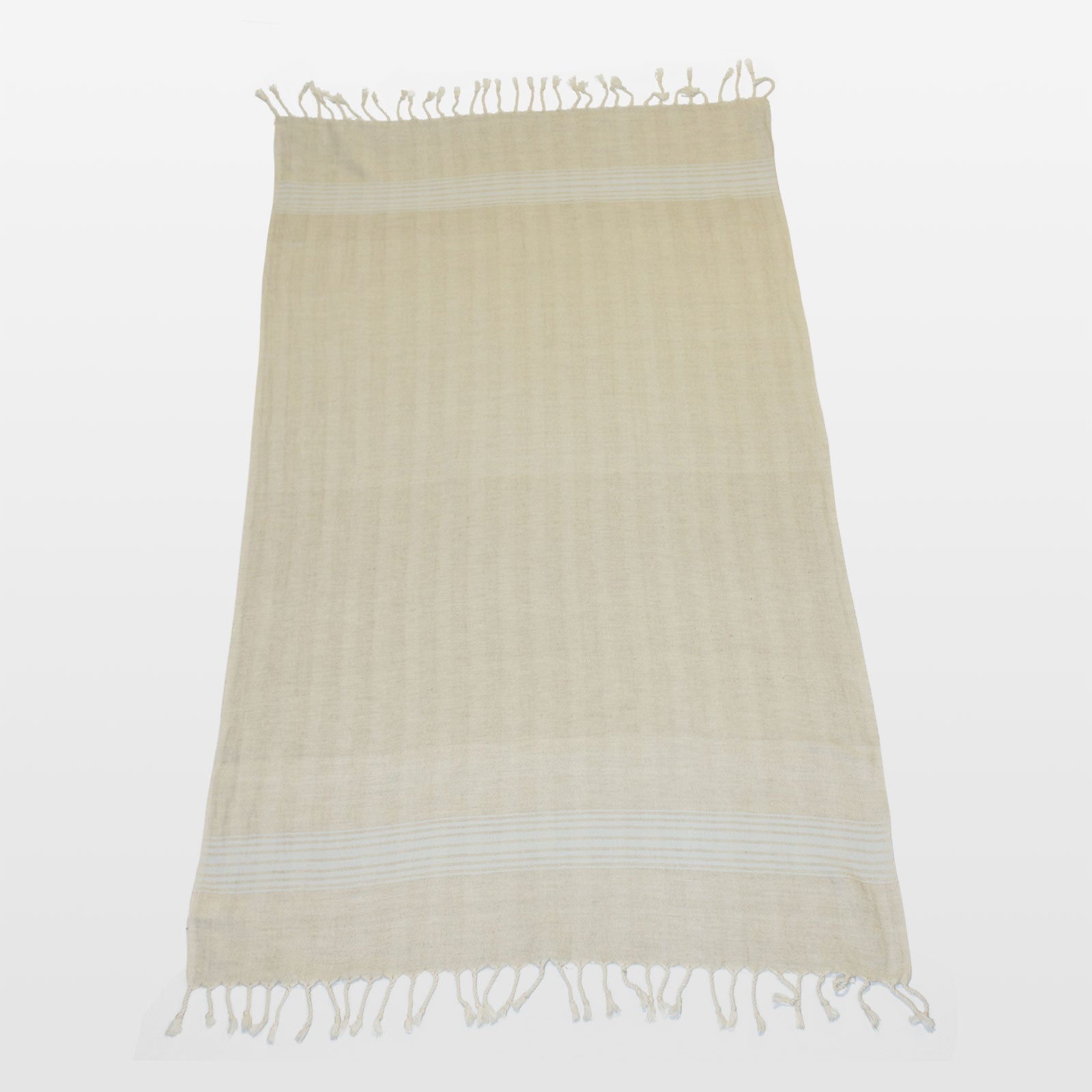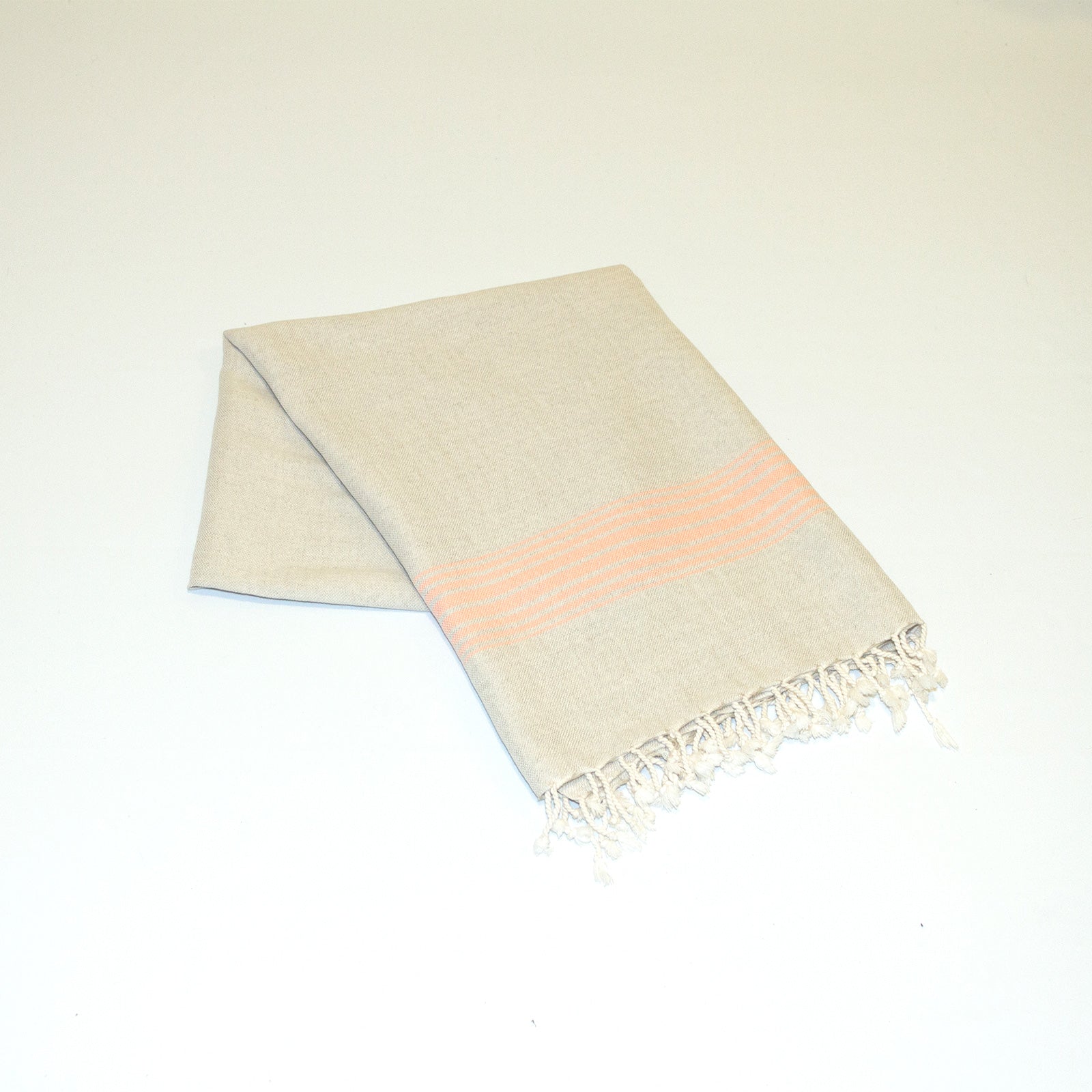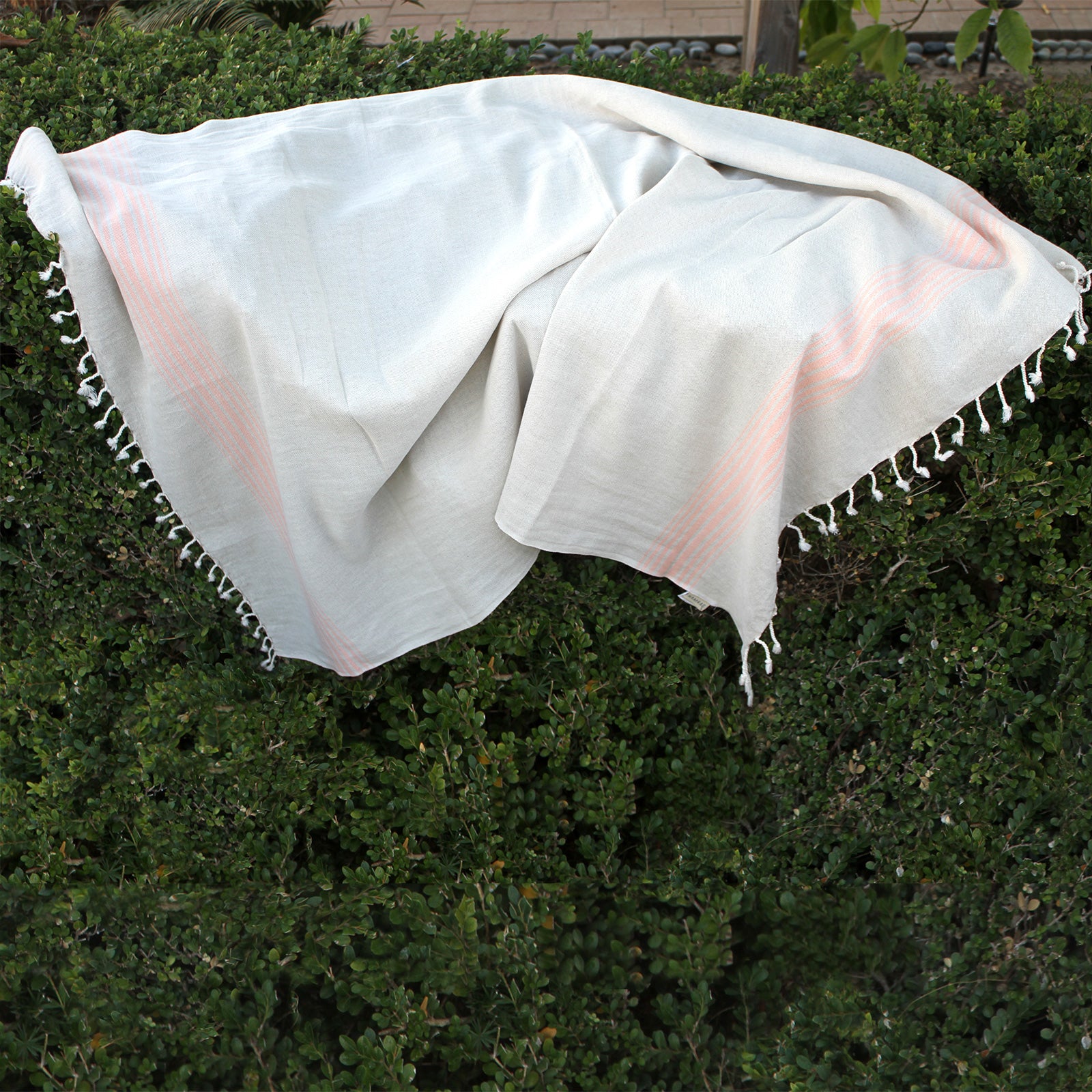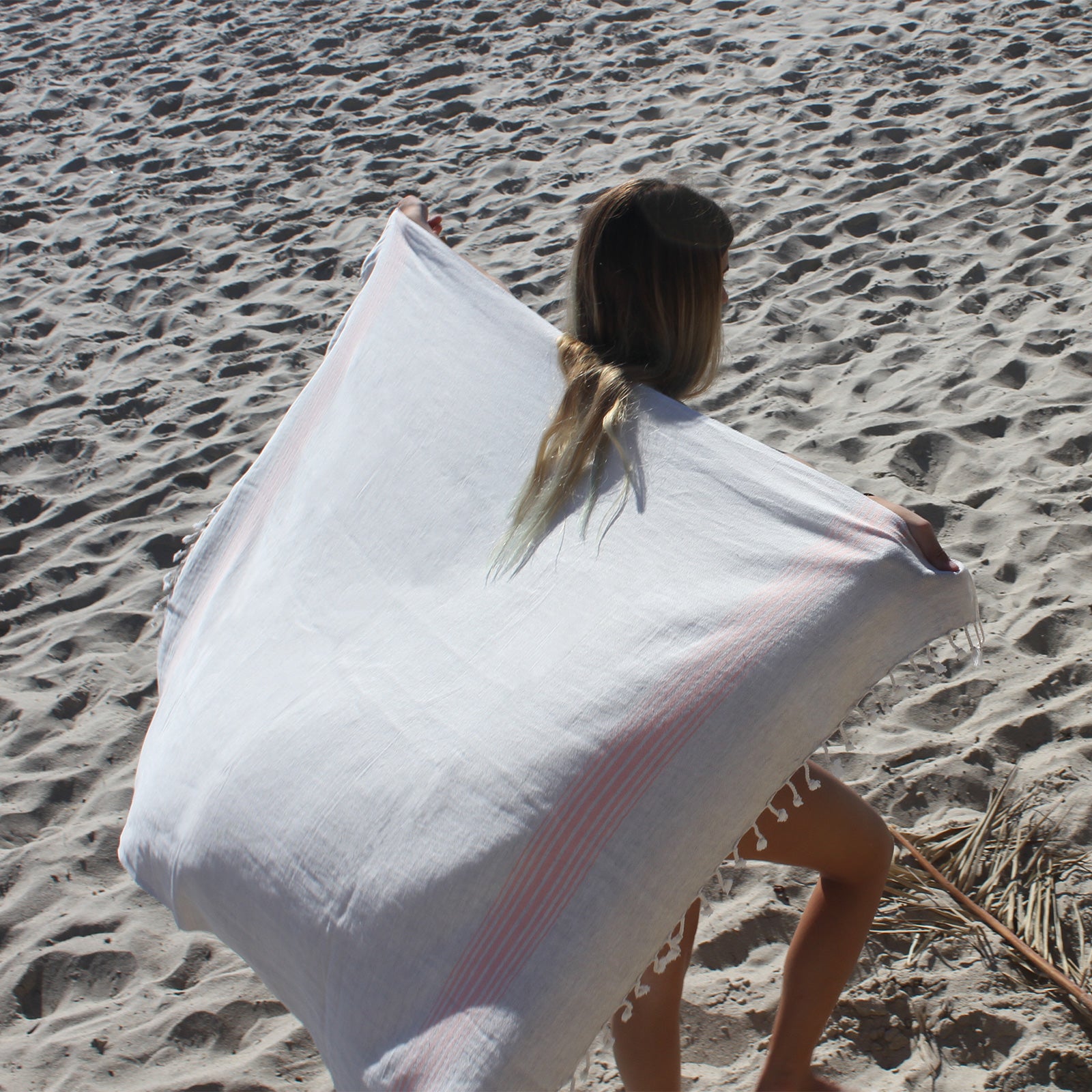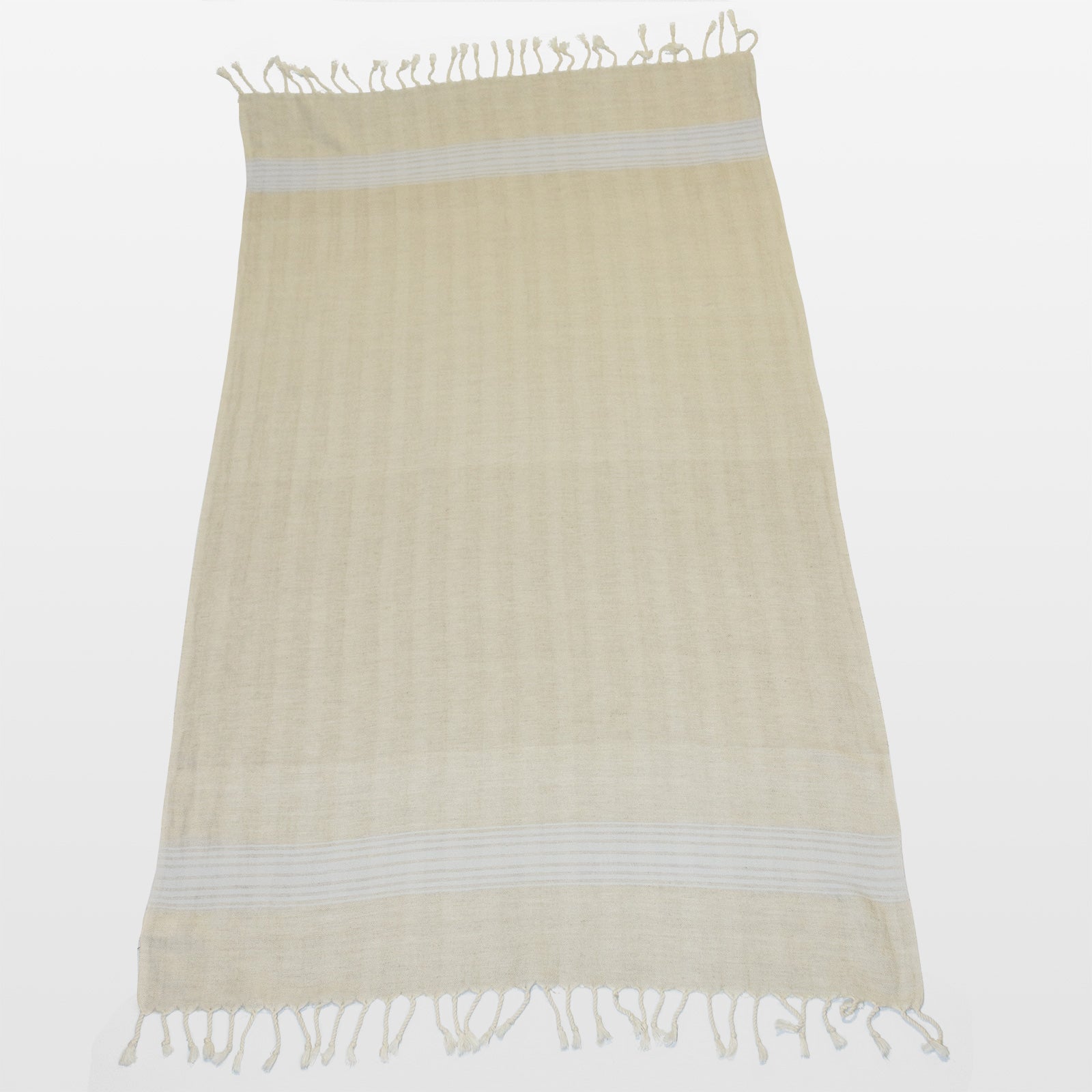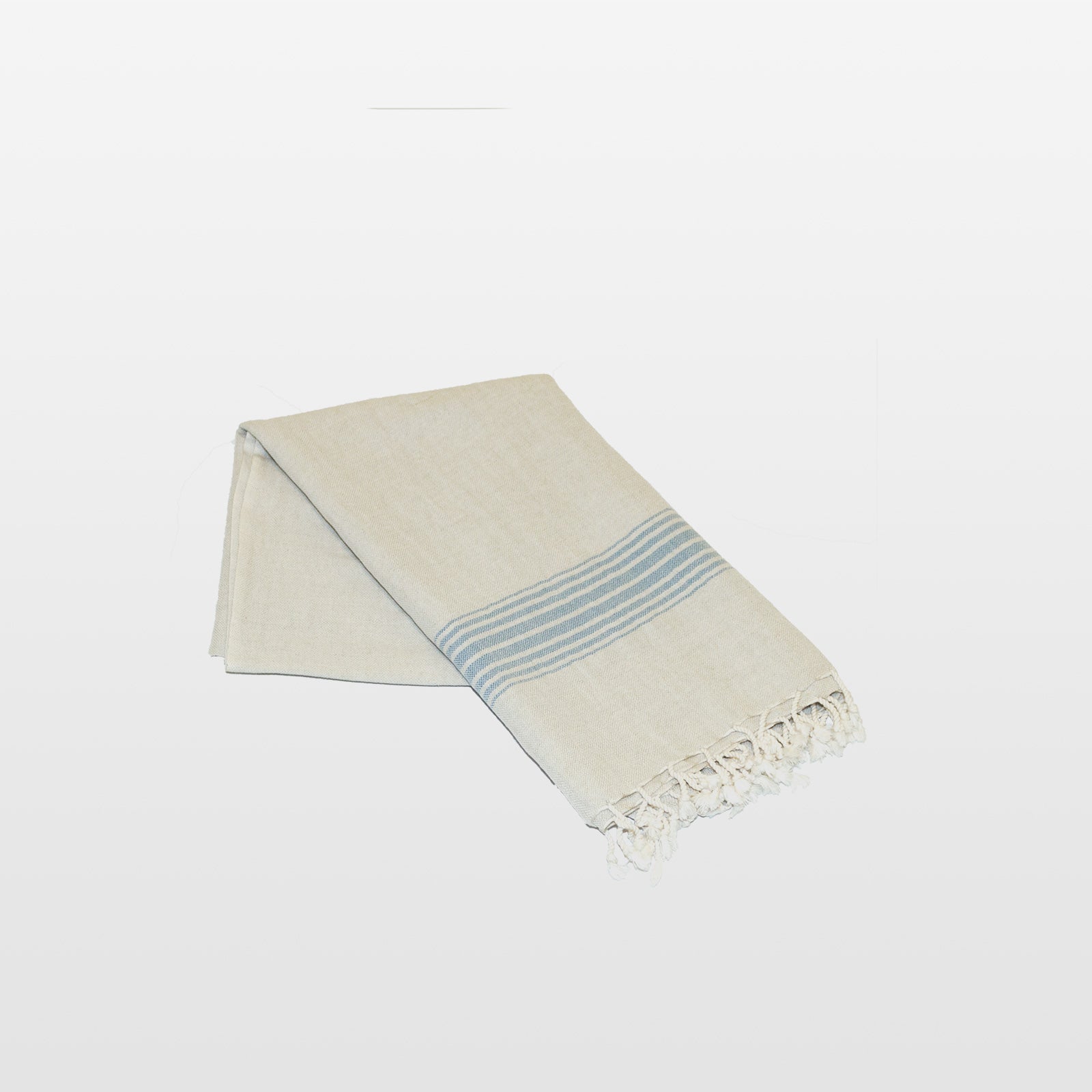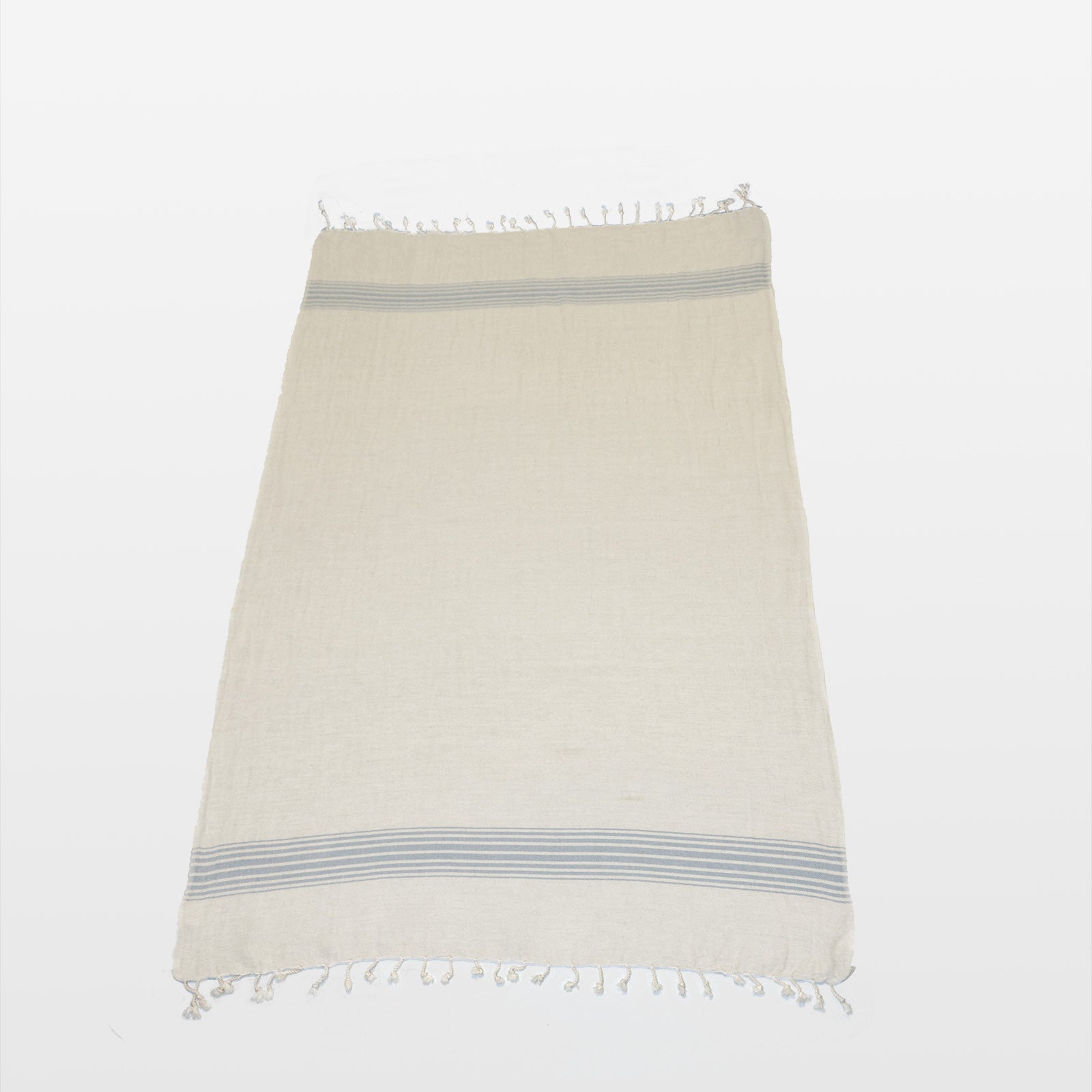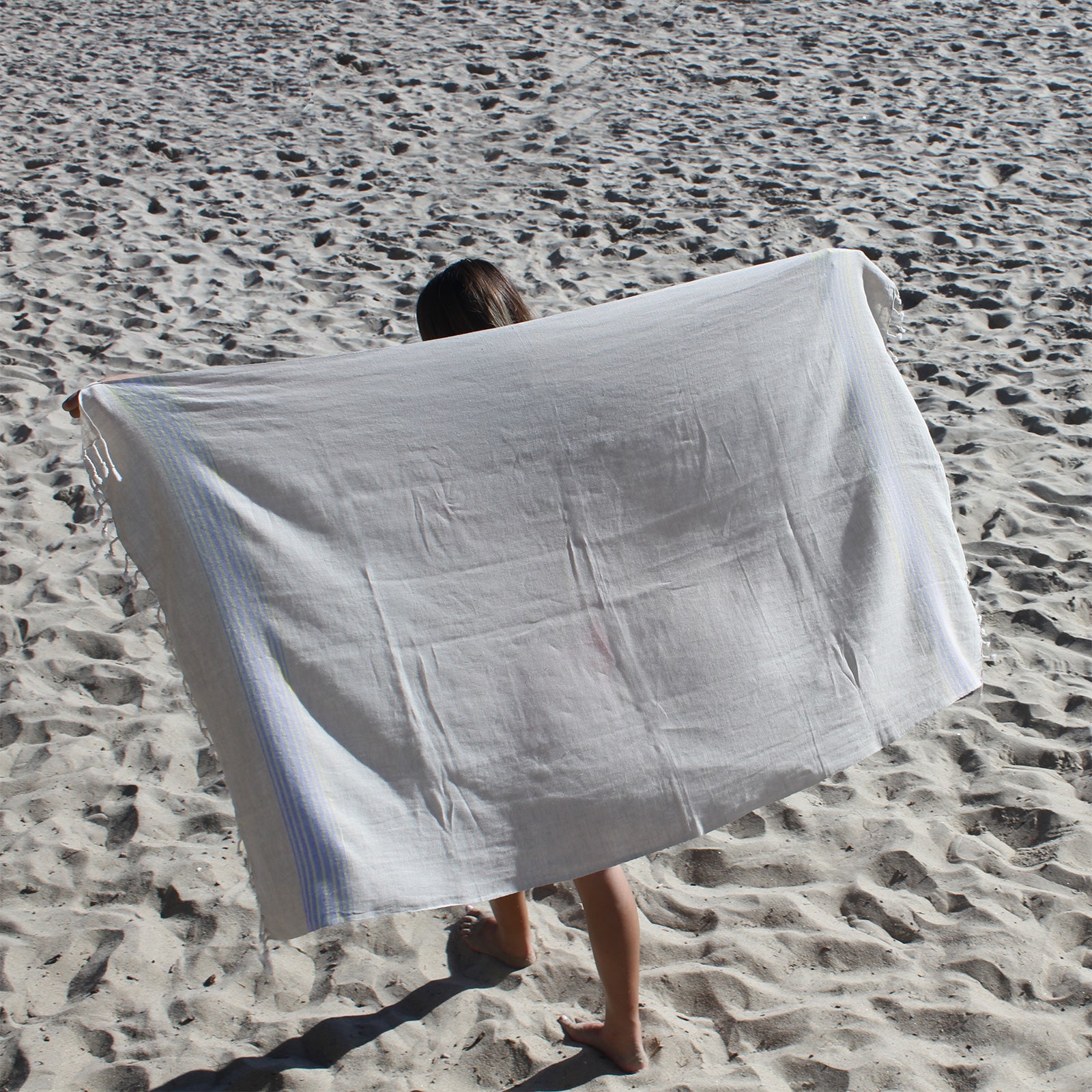 Details
  Our peshtemals are loomed in Turkey.
  ELLA peshtemals 50% cotton 50% linen blends.     
 The linen cotton combination gives this product unique ability to absorb water extremely well and keep the body cool on hot days.  The most important qualities of Turkish towels are that they are sand resistant, lightweight, incredibly soft, super absorbent, and quick drying. They don't create a foul smell like traditional towels.
   Peshtemals are great as  beach, bath, spa, yoga, gym, sauna, or as a towel. You can accessorize them as a  pareos, shawls, shorts, dresses, and beach cover-ups.They are perfect for the gym and yoga, and convenient for travel. They make beautiful decorations in your house as throws and table covers. 
  Turkish towel peshtemal woven of 100% natural yarn does not contain any harmful chemicals to human health. Therefore, it is the ideal
product to be used as baby care mat or playing cloth for children.
   They are suitable for travel, as they take up little space.
- Material:  50% cotton

                    50% linen
- Dimensions: 37" x 65"
Care Instructions
- Machine wash cold. Peshtemals become softer with each wash. 
- Tumble dry low.
- Do not bleach.
Recently Viewed